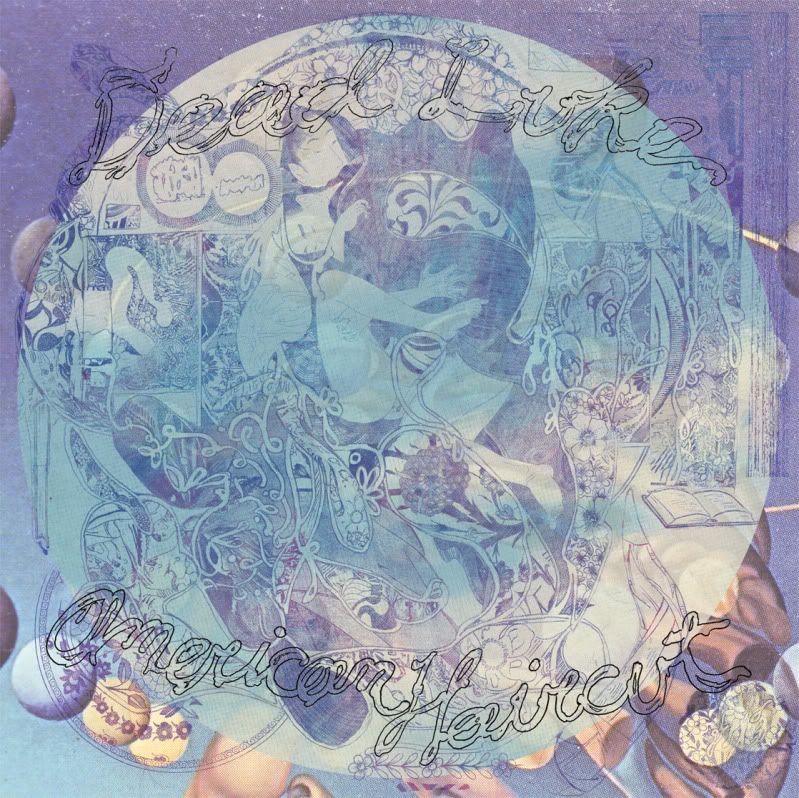 I just came across
Dead Luke
over on the excellent
Raven Sings The Blues
and have been listening to the tracks on his Myspace and the 2 tracks over on RSTB the last half an hour or so and am really looking forward to hearing more from him. Check out the awesome Spacemen 3 style cover of Suicide's 'Ghost Rider'. He's due to release a new LP on
Florida's Dying
called '
American Haircut
'.
"Blowing his sonic palette wide open, the album is a psychedelic odyssey that leaves Luke's voice obscured behind a mesh of distortion but weaves clean driven guitars both electric and acoustic, backwards fluttering effects and sitar and synth strewn passageways into a cosmic tapestry that's far and above anything he's created to this point. American Haircut is the drone-blues record of the year, grinding Midwestern boredom into a fine powder and shooting it straight into the heart of the sleeping giant with catastrophic results."
Earlier in the year he also released another LP entitled '
Cosmic Meltdown
' on
Night People
.
"Dead Luke's Cosmic Meltdown is a full length album full of disenchanted wandering, psychedelic annihilation, working man blues, and torched pop mysticism. Some great stuff here from this prolific Madison WI resident. With previous releases on Sacred Bones and an upcoming LP on Floridas Dying this tape is a great primer for the newer more psych rock influenced songs Luke has been crafting. Cosmic Meltdown has a bit of a bitter broken heart vibe, and it fits really nicely with the blasted reverb soaked approach."