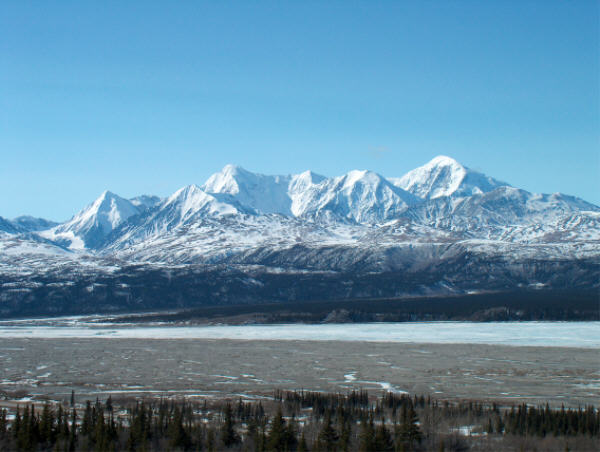 I just discovered this website and it's absolutely perfect reading/dreaming for a lazy Sunday morning with a cup of tea.

One night in the spring of 2004, probably at 2am, Aaron and I were sitting at the computer, each drinking a beer, and looking for land in Alaska. We couldn't believe it when we found a piece that wasn't only affordable....VERY affordable, but was in our favorite area of Alaska. We bought our five acre parcel of land and started dreaming up what we were going to do on it. We told our folks we were going to build a cabin; I think my parents didn't believe me and thought I was a little crazy! Aaron and I were so excited we just started cutting trees, branches, anything....oh the feeling of owning your own piece of land! Over the course of five months Aaron and I drove every single weekend five hours to our land and gradually a cabin came together. Aaron's brother, Adam, joined us for 2.5 months; we'd never have done it without his help! Please take your time on these pages, click on the pictures to see the bigger view, and enjoy the building process of a log cabin by two people who have never built much of anything before! The links above will take you through each process of the building. Originally all the photos were on one page, but that was like 300 pictures, so I split the building process up into six pages.
Preparing the land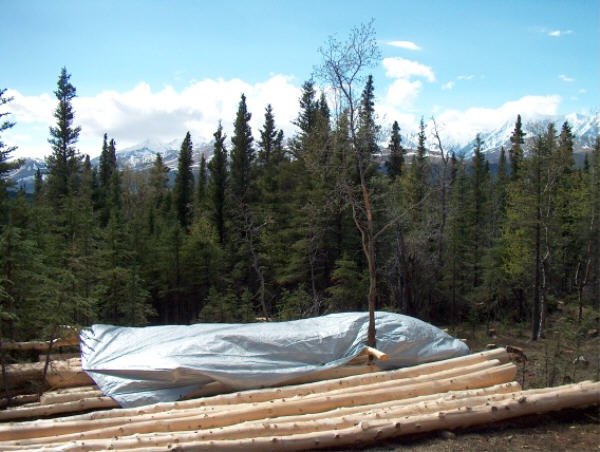 Nice pile accumulating of peeled logs. For the whole weekend we moved 13 logs out of the woods and I peeled 15 logs.
The Log Walls
Finished the weekend with 16 logs put on the walls.
The Gables, Roof and Windows
Aaron & Adam working up the gables to the ridge pole. We are almost out of workable logs!
Alaska Log Cabin In Winter
Caulking the gables on the front of the cabin where the logs have checks or where they didn't fit tight. The southern wind we get here tends to blow rain right up under the roof and against the logs.
Log Spiral Stairs
Lagging the stairs in place.
The Cabinets & Front Porch
We just need to finish the loft railing and the stair railing. We ran out of logs, so we had to cut a couple more trees and peel them.
Return to Alaska & Our Log Cabin